We used to recognized bands by their logos. So I found list of top 10 rock band logos from the web. Most of the rock bands are best-known and most influential bands influenced the music industry, particularly in the area of rock and roll.
Here are the list of Rock Band Logos;
The Who. Designed by Brian Pike, 1964

This logo was originally designed by Brian Pike for the promotion of the band's debut at London' the Marquee Club on the 24th, November, 1964
Grateful Dead. Designed by Bob Thomas, 1969
This Grateful Dead logo is just one of the different versions that the artist Bob Thomas did for the band throughout their career. The logotype was originally commissioned to Bob Thomas by the band in 1969.
The Rolling Stones. Designed by John Pasche,1971

This logo was originally designed for The Rolling Stones own record label identity in 1971 and was first reproduced on the inner sleeve of the "Sticky Fingers" album.
Yes. Designed by Roger Dean, 1972
Roger Dean is one of the most reputed illustrators and designers related to rock music who earned a reputation during the 70's, especially for his numerous works for the band Yes.
Emerson Lake And Palmer. Designed by H. R. Giger, 1973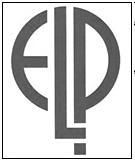 Emerson Lake and Palmer's logo is actually the most reputed anagram in rock music. It was originally designed in 1973 by Swiss artist H.R. Giger as part of the cover art for the band's fifth studio album "Brain Salad Surgery".
Kiss. Designed by Ace Frehley, 1973
Surprisingly, the famous Kiss logo was designed by no other than the band's guitarist Ace Frehley in 1973 for the band's second album "Hotter Than Hell" and used by the band ever since.
AC/DC. Designed by Gerard Huerta, 1976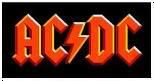 AC/DC's original logo was designed by Gerard Huerta for the original cover of the European/USA release of the band's fourth album "Let There Be Rock" and it has remained as the main identity of the band for the rest of it's career.
Sex Pistols. Designed by Jamie Reid, 1977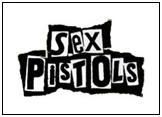 Jamie Reid's design for Sex Pistols represents one of the wonders about how a proper image can launch a product successfully to the audience and reinforce their original spirit.
Björk. Designed by Paul White,1993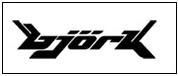 Björk's logo was originally designed by Paul White for the release of the Icelandic singer's "Debut" album in 1993 , and first released in the edition of 12" "Venus As A Boy".
Jamiroquai. Designed by Jason Kay, 1993

This logo was designed for Jamiroquai's debut album "Emergency On Planet Earth" and was used in the band's following three albums. It was allegedly created by the band's vocalist Jason Kay.